A patient box (also called a vignette) is a common feature of questions on certain licensure exams. It provides a patient history and might include an image such as a photo or an x-ray. The exam-taker is required to evaluate the patient information to respond to the question.
Example from Joint Commission on National Dental Examinations (JCNDE)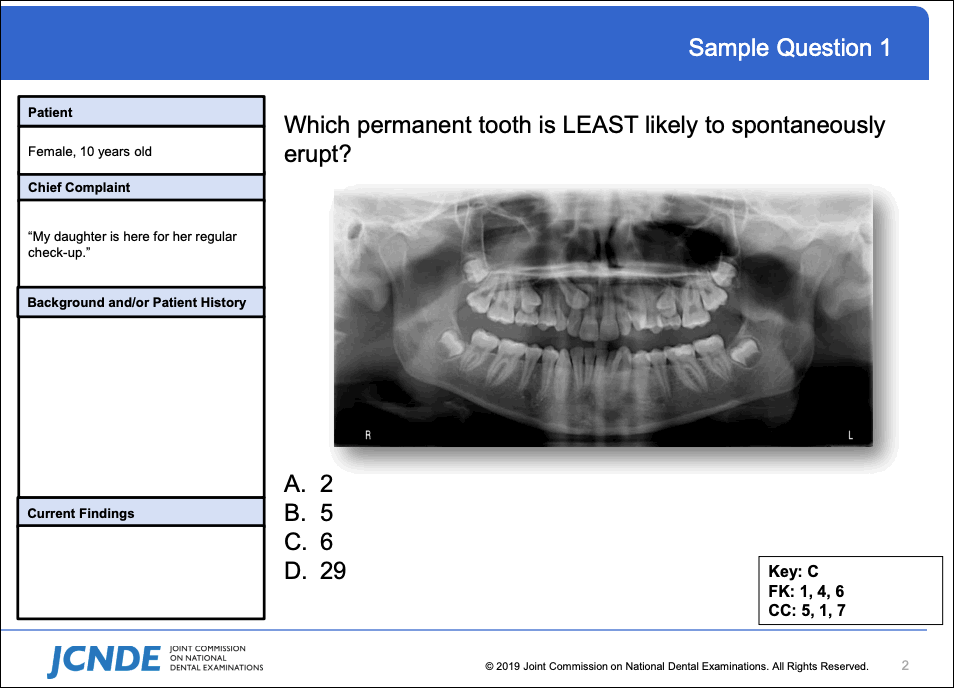 Before You Begin
The patient box option is available in your ExamSoft Portal only if it is enabled for your institution. For more information, please contact your Customer Success Manager.
Procedure
Create a question and enter the basic information, categories, options, and so on.

Note: You can add a patient box to any type of question. For step-by-step instructions about creating a new question, see: Legacy Portal: Basic Steps to Create and Edit Question

Select the Patient Box option in the Attachments area on the left side of the screen.



Note: If you add a question box, you will not be able to add any other attachments to this question.

In the pop-up window, enter the information to create a new patient box or to load a saved patient box.

To create a new patient box: Enter a title, and then scroll down to enter the appropriate details in each field.
To load a saved patient box: Select Load Patient Box, find the one that you want to use, and then select Load. After you load a patient box, you can edit the information as needed.


Note: You can enter a total of 1024 characters in these fields. Of those characters, only 128 characters are allowed in the Title field.

(Optional) If you want to include an image, such as a photo or x-ray, add it at the bottom of the pop-up window.

File requirements:

File type: JPEG, JPG, GIF, PNG, and BMP
Maximum resolution: 1920 x 1080
Maximum file size: 3MB

Select Preview (at the top of the pop-up window) to see the formatted question.


Preview Example

Review the information, and then continue as needed:

If you need to change the information or remove the image: Select Preview Edit (at the top of the pop-up window), make your changes, and then select Preview to return to the preview mode. You can repeat this step until you are happy with the patient box.
If you want to save and use this patient box: Select Apply. The pop-up window will close, and PatientBox.jpg will appear in the Attachments area.

If you want to abandon this patient box without saving it: Select Close.
Patient Boxes in Examplify
In Examplify, the patient box will appear just like any attachment, as shown below.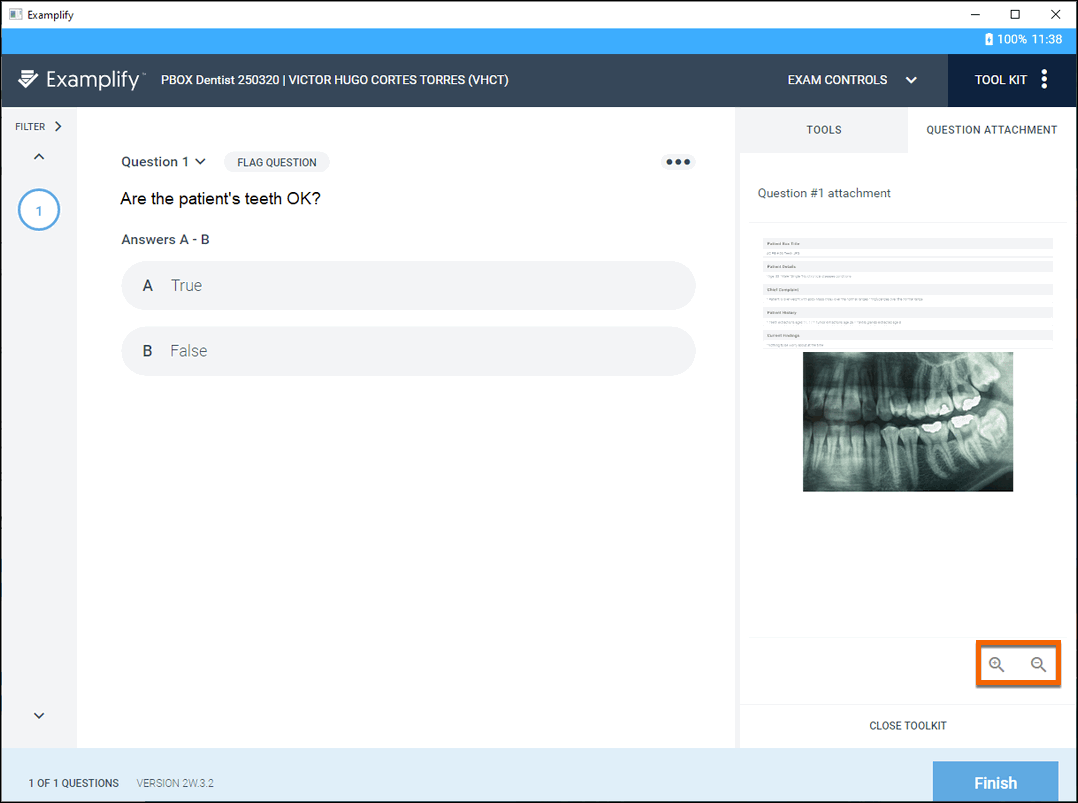 Optionally, the exam-taker can select the zoom button to view the information in a pop-up window.