Performance assessments in ExamSoft Enterprise Portal can now leverage Turnitin Similarity Scores and Turnitin Similarity Reports. When grading the submitted work, you'll be able to see each exam-taker's Turnitin Similarity score and the full Similarity Report.
Requirements
You must have an ExamSoft Enterprise Portal license that includes ExamSCORE.
You must have a Turnitin license that includes Feedback Studio, Originality Check, Similarity, or Originality. (If you have a Feedback Studio or Originality Check license, you'll need to get a new Turnitin tenant set up to support this integration. Contact your Turnitin account manager for information about getting a Turnitin Similarity tenant.)
Enabling Turnitin Integration
Your Institution Admin needs to enable Turnitin Integration and enter your Turnitin URL and API Key in Admin > Global Settings, on the Institution Settings tab.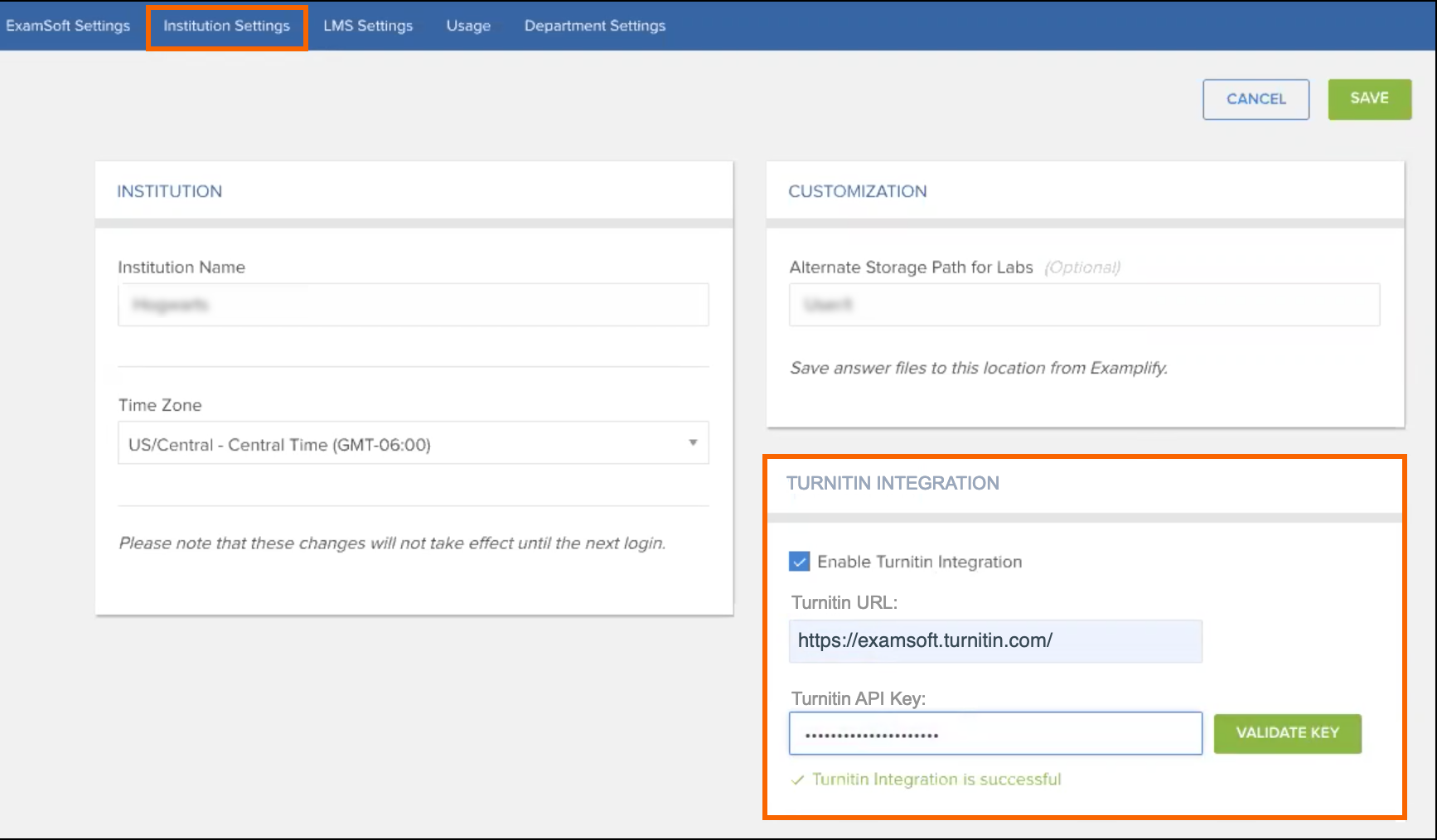 Setting Up Your Performance Assessment
For performance assessments that involve an assignment upload, you can opt to send the assignments to Turnitin.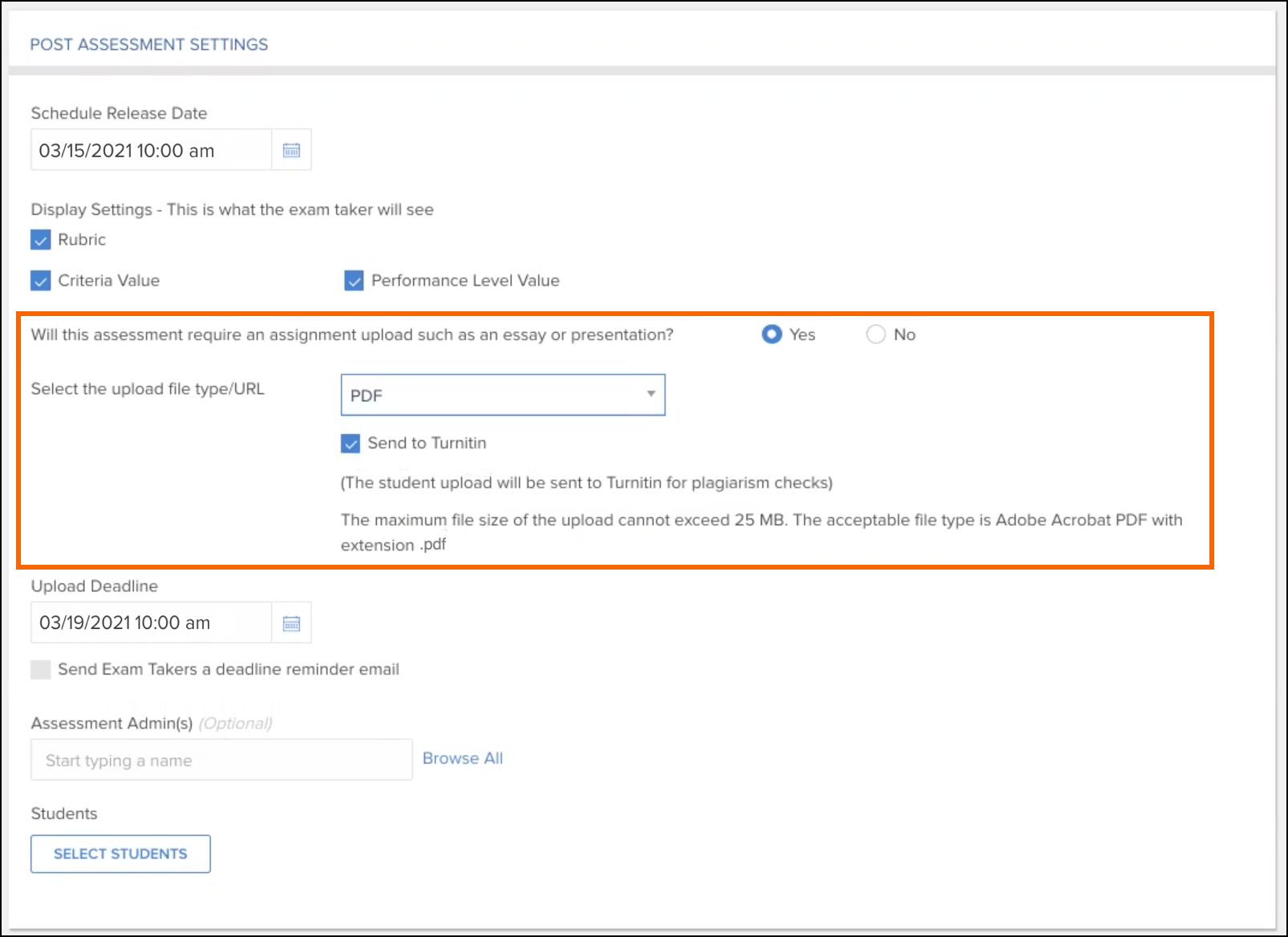 Note: The checkbox appears only if Turnitin Integration is enabled in the Global Settings and an appropriate file type is selected (PDF, DOC/DOCX, PPT/PPTX).
Be sure to make your exam-takers aware that this assignment will be submitted to Turnitin. When uploading the assignment in the ExamSoft exam-taker portal, they will be presented with a Turnitin license agreement and must agree to the terms in order to continue with the assignment submission.
For more information, see: Enterprise Portal: Create a Performance Assessment
Viewing the Turnitin Similarity Score and Similarity Report
After you've posted a performance assessment with Turnitin enabled, you can view the Similarity Score on the Grading tab, and you can access the full report through the grading application.
Grading Tab
The Similarity Score appears for each exam-taker.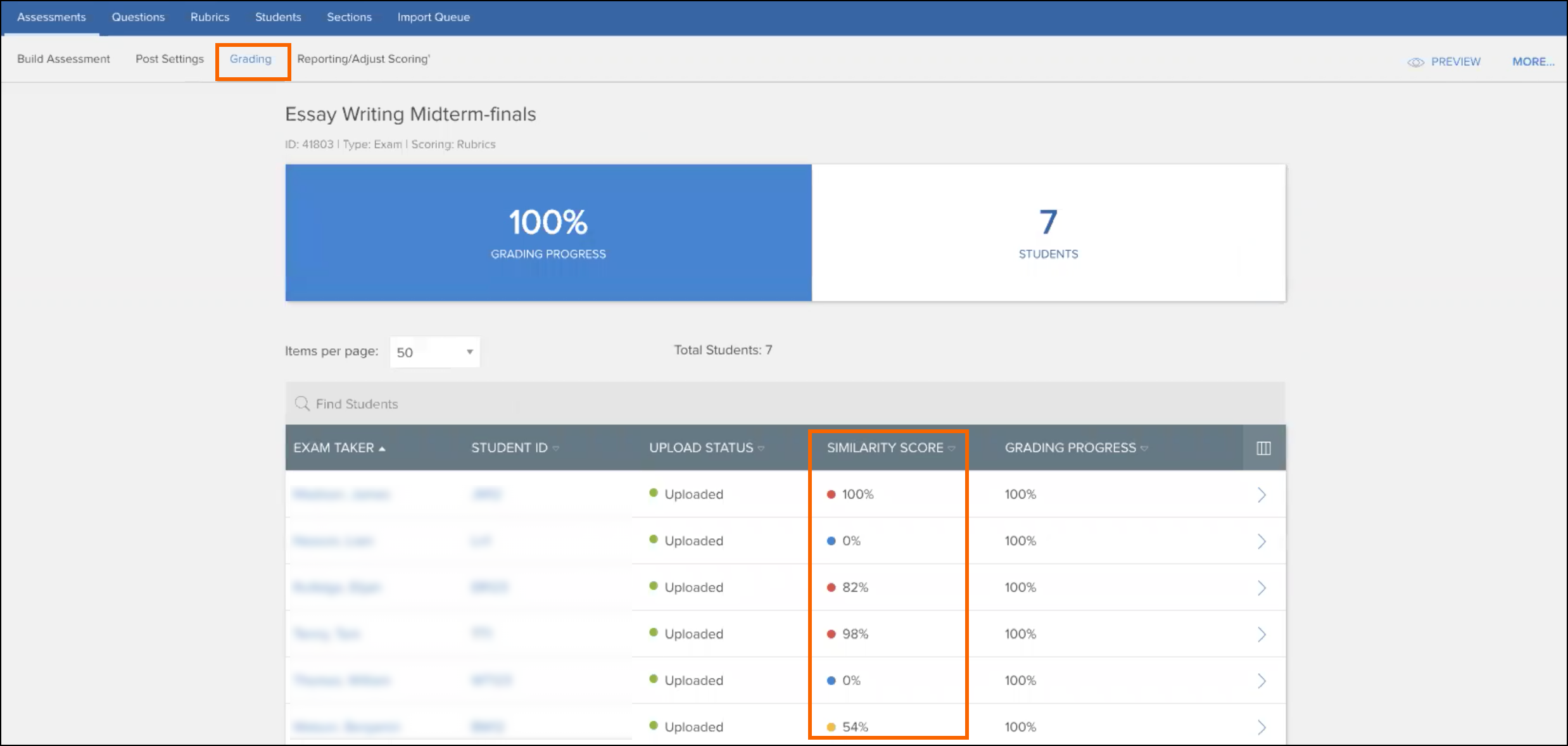 Color-coding makes it easy to see which Similarity Reports require closer investigation.
Blue: No matching text
Green: One word to 24% matching text
Yellow: 25-49% matching text
Orange: 50-74% matching text
Red: 75-100% matching text
Grading Application
Within the grading application, you can open the Similarity Report by using the button near the top of the reading pane.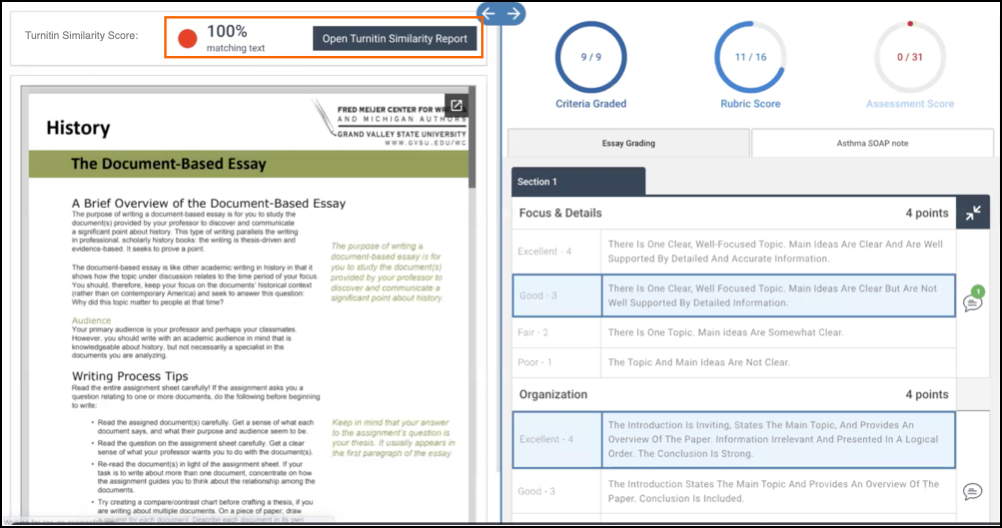 The report appears in a new browser tab.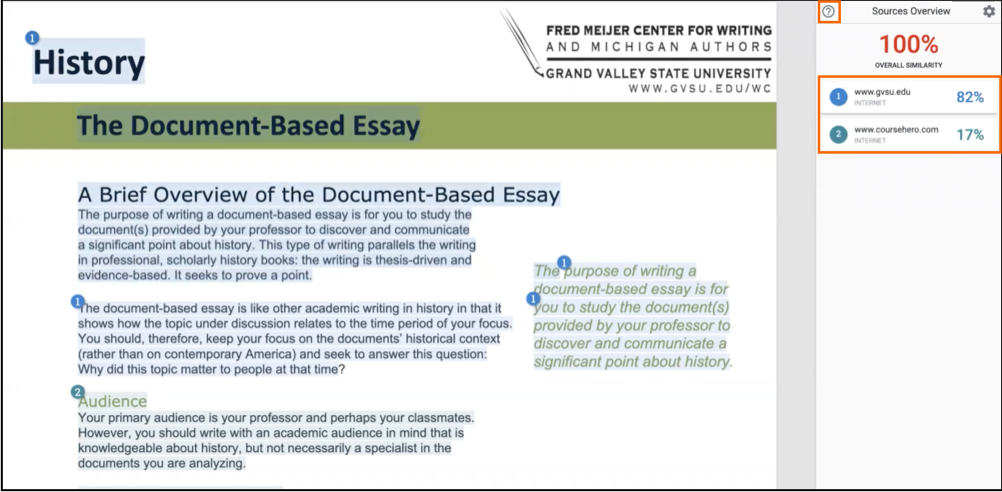 You can view additional information:
The highlighted areas indicate text that is similar to published sources.
Select the buttons on the right side of the screen to display the details about the sources.
For help with the Similarity Report, select the question mark icon at the top of the Sources Overview panel.
For detailed instructions about grading rubrics-based performance assessments, see: Enterprise Portal: Grade a Performance Assessment or Assignment