If you have a Mac with the M series processor, you can still install Examplify version 2.6.0 up to version 3.3.0; however, installation requires an extra step. During installation, you'll be prompted to install Apple's Rosetta 2. If you are downloading Examplify 3.4.0, you will follow these instructions.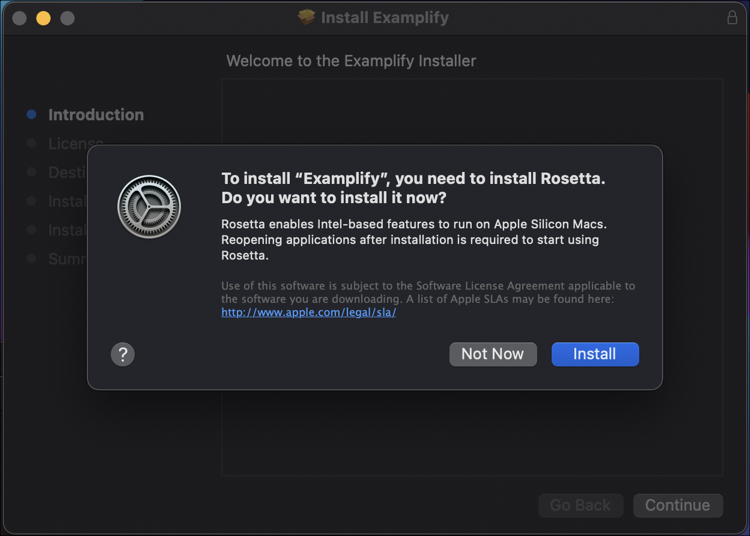 Rosetta enables the new Macs to use apps that were designed for Macs with Intel processors. For more information about Rosetta, see this article from the Apple website.

Important: You must select Install to install Rosetta and complete the Examplify installation.
If you select Not Now, Examplify will not be installed and the following message will appear:

Installing Examplify on a M series processor with version 3.4.0
You can go to your student portal and click Download Examplify and follow the prompts to choose the M series version for your machine.
For detailed instructions about installing Examplify, see: Examplify for Windows and Mac: Download, Install, and Register Examplify