The archive feature allows you to save a snapshot of the current state of the data in Map so you can build a history of how your curriculum has evolved over time, for instance through a full accreditation cycle.

Typically, you might create an archive at the start of each academic year before you make any significant changes to your curriculum, or before you map to a new set of accreditation standards.
Archives are read-only: you can go back and see how your documents were mapped at a particular point in time, as well as run and download coverage reports, but you cannot edit them (i.e. archives are not backups that you can restore the system to and continue editing from).
To create a new archive:
Login to the Liftupp Portal on a laptop or PC (ExamSoft recommends using Google Chrome as your web browser).

Click the Map button in the navigation bar at the top of the screen.

Click the Archive tab.

Click the New Archive option.

Give the archive a name, e.g., 2022-23 Archive, and click Create.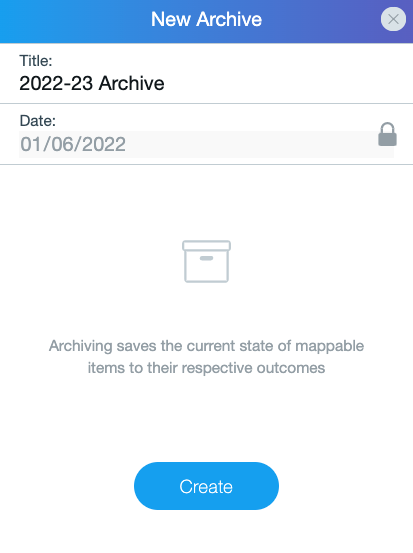 The new archive and date it was created are saved in the archive bank on the next screen.

To enable an archive and revisit your mapping history:
Click the required archive in the archive bank.

Click Enable Archive.


Red Archived flags are displayed on the Map and Coverage tabs of the tool to confirm you are viewing an archive.

All documents and mapped relationships you view through the tool, as well as any coverage reports you run and export, are based on the data that existed when the archive was created.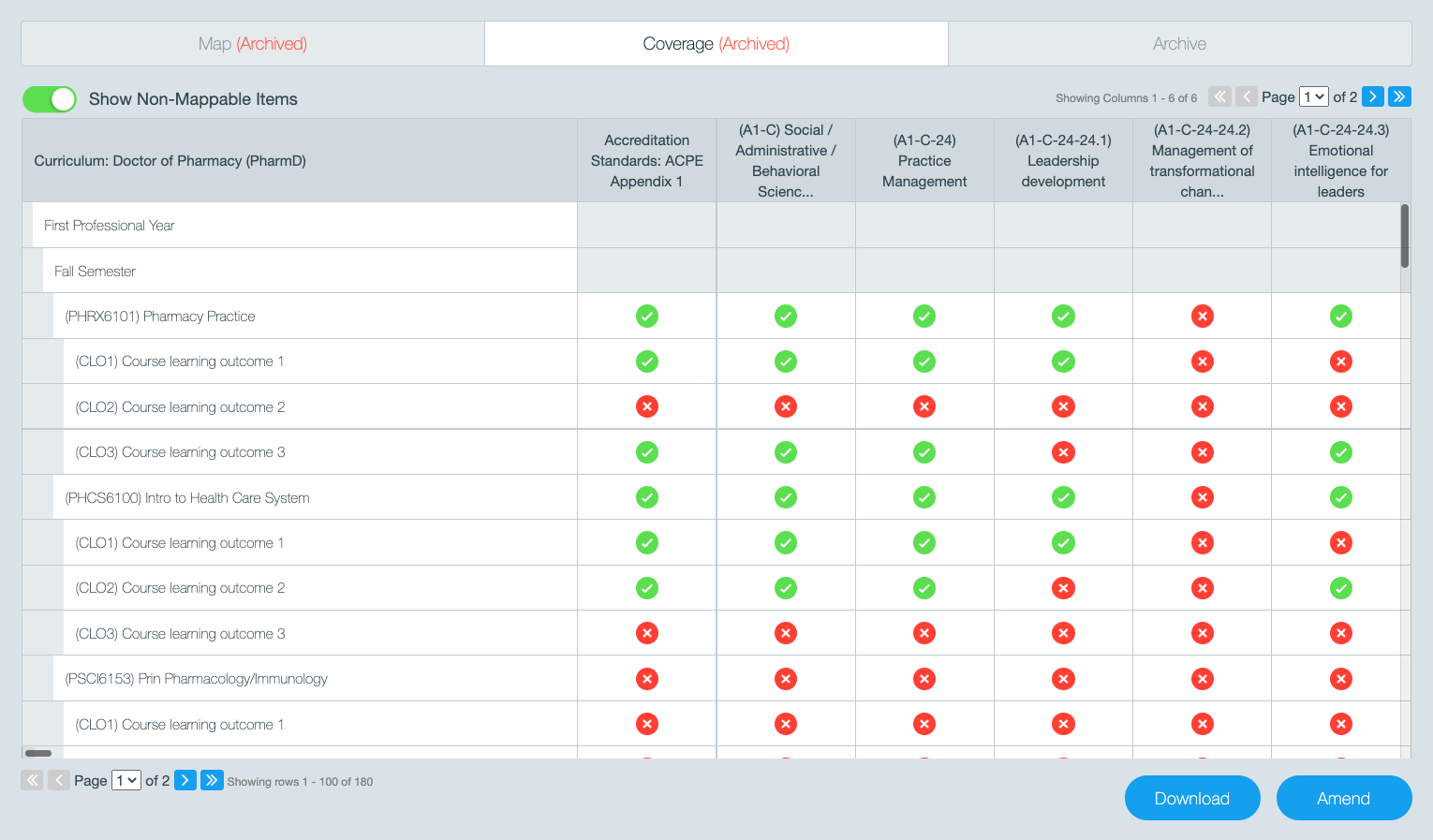 To close an archive after viewing it:
Click the Archive tab.

Click End Archive Mode.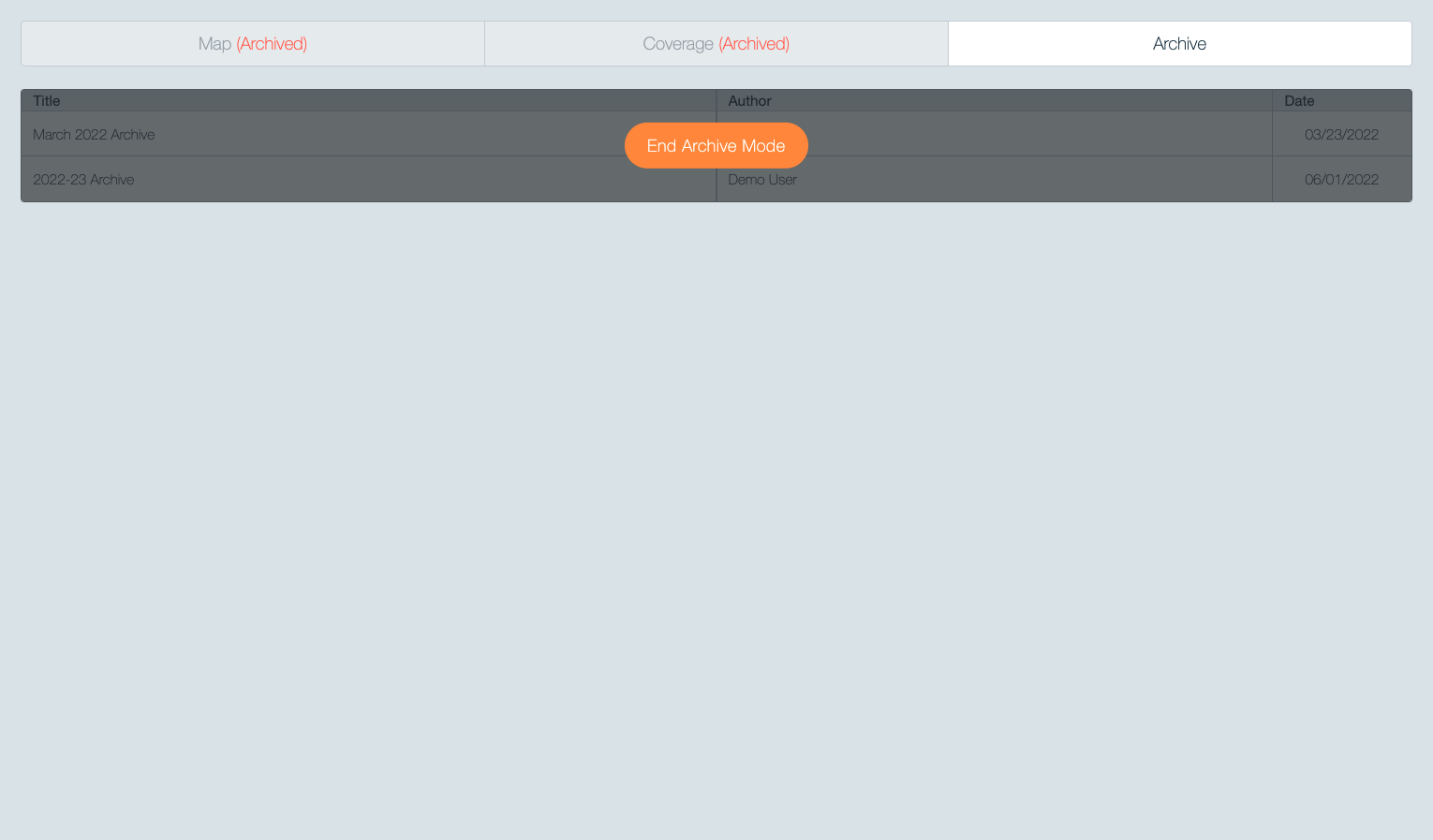 The system is returned to its current state so you can continue editing from where you left off, by adding more mapping (tab 1), selecting documents on the Coverage tab (tab 2) to show a new detailed report, or editing your existing documents and mapped relationships. See:

Map: Editing Documents and Mapped Relationships
Additional information can be found in our Map User Guide, which you can download here or from the Help menu in your Liftupp Portal.