In Examplify, you will see the question stem and the hot spot image.

To indicate your response to the question, click on the image. Your answer location will be marked with a blue pin, as shown in the following example.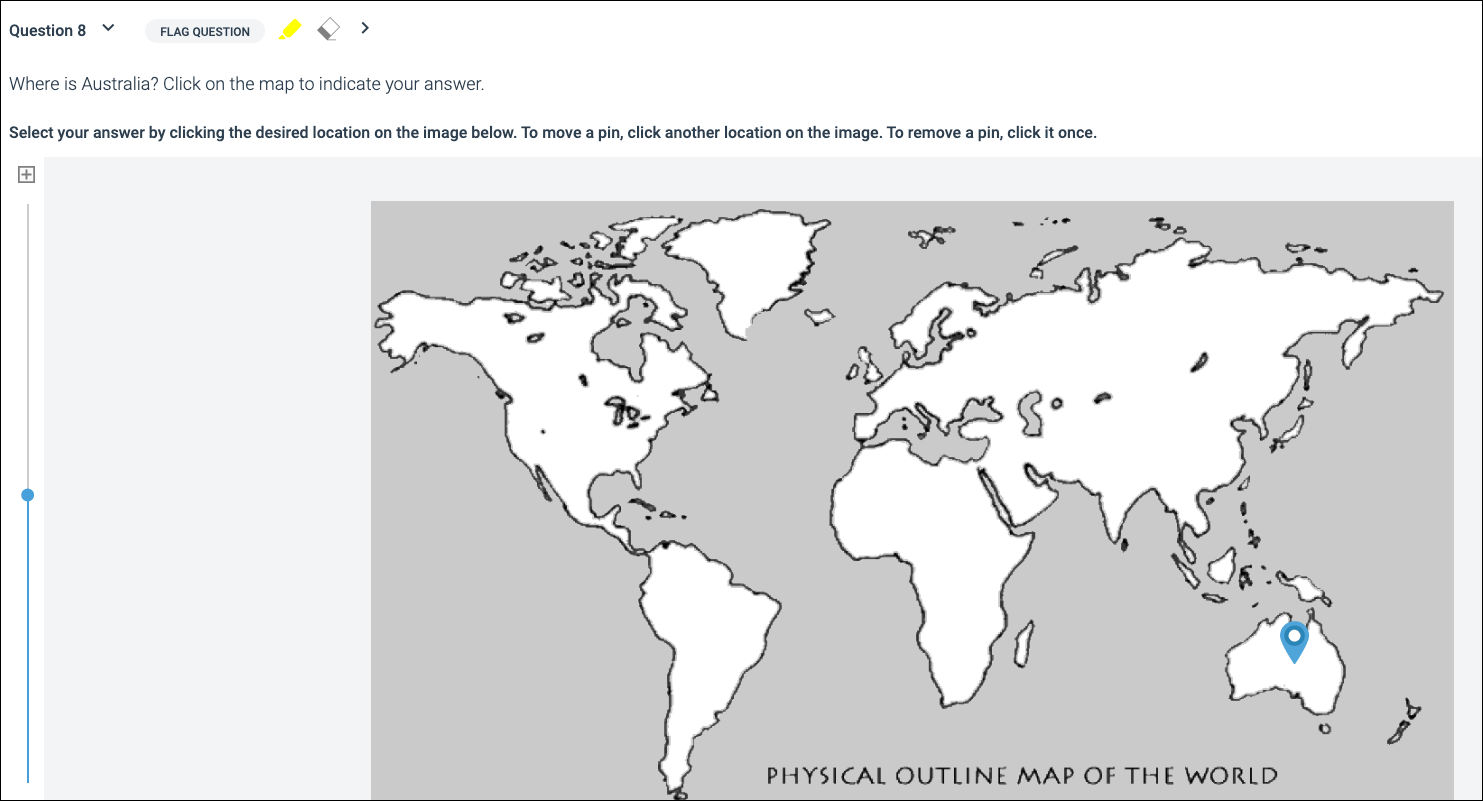 If you need to change your answer, you can click a different spot on the image, and the pin will move.